OUR CURRENT CATALOG INCLUDES:
I Am Never Too Me
Guess What?
Elton's Tall Tale
Spider and King Cole
Scaredy-Dog
NEW TITLES
Yellowbird Takes the Red Road
Kevin the Do-Gooder Cat
Dinosaurs
COMING THIS SUMMER Things That Matter
Some Do, Some Don't
See Silly, Magic Does Exist
The Shimmering Mermaid Kite
Meet Sandra, Bea and Marquita
Red Boots Kids' Books is a family of women from West Michigan who write, illustrate and design kids' books.  
Our eldest member and our inspiration, is my 95-year-old mother, Bea Cordle.  She illustrated our first book, "I Am Never Too Me," and plans to illustrate more.  She is also a dedicated artist, hand-drawing beautiful pictures on 3000 (and counting) lunch bags for the "Kids' Food Basket" program of West Michigan, which EVERY DAY provides nutritious meals in decorated bags to 8000 children at risk for hunger.  This is a growing, privately funded, non-profit organization that operates in participation with public schools and public parks programs. All profits from our first book, "I Am Never Too Me," will be donated to this program.
My daughter Marquita Bernard is an illustrator, and does all of our typography and book design.  She is an integral part of our group. She has a degree in Graphic Design from The Art Institute of Raleigh, as well as an extensive background in theatre and music, which contributes to her creativity.
My name is Sandra Bernard and I have been writing children's stories for 35 years.  I have also authored short stories and books of poetry. I am currently the main writer from our group.
We have pooled our passion and talents to create children's books filled with fun illustrations, vibrant colors, and healthy messages.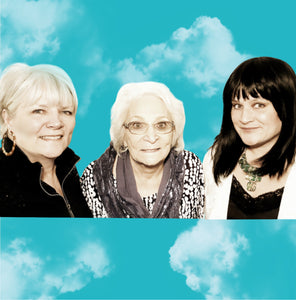 Help feed hungry children with your purchase!
All profits from the sale of our first book, "I Am Never Too Me," will be donated to the "Kids' Food Basket" of West Michigan.  Every day this program sends home a decorated lunch bag full of nutritious food to 8000 children in need.
Supporting Small Business
Small businesses struggle to survive.  They need our support.  We want to thank our printing company, Printing Center USA, for providing us with such a quality product.  They have great prices and even better customer service.  We didn't know much about publishing when we first started and they were there to guide us through the process.  But you don't have to publish books to use their services.  They print books, calendars, magazines, flyers, posters, and much more.  They can print 1 copy or 20,000.  Please consider them for your printing needs and support a small business based in the USA.  Click the following link to learn more and get started.  https://www.printingcenterusa.com/printing/book-printing